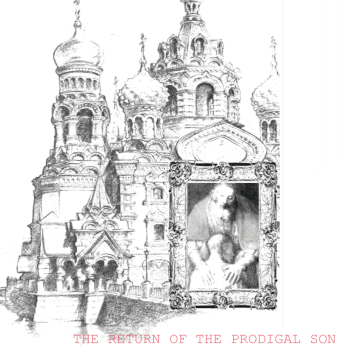 BBC Radio 4; January 2003
Producers: Rosie Boulton and Peter Leslie Wild
43 min
Passion, forgiveness and the redeeming power of history are interwoven with the music of Tchaikovsky and the art of Rembrandt in this elegant drama-documentary about the Dutch painter's remarkable painting of the Return of the Prodigal Son. British Diplomat Michael Peterson travels to St Petersberg, to visit his ailing father, a once fiery neo-Marxist, who was taken ill on holiday there. Personal and political histories intertwine as Michael's Russian guide, seeking to distract him from the grim reality of his father's condition, takes him to the Hermitage Museum, where Rembrandt's famous painting is housed.
Broadcast in the BBC's Beyond the Canvas series, the play stars Steven Pacey and Katya Kamotskaya. Commentary on Rembrandt's painting comes from Joanne Woodall.